The Stigma of Women in Hunting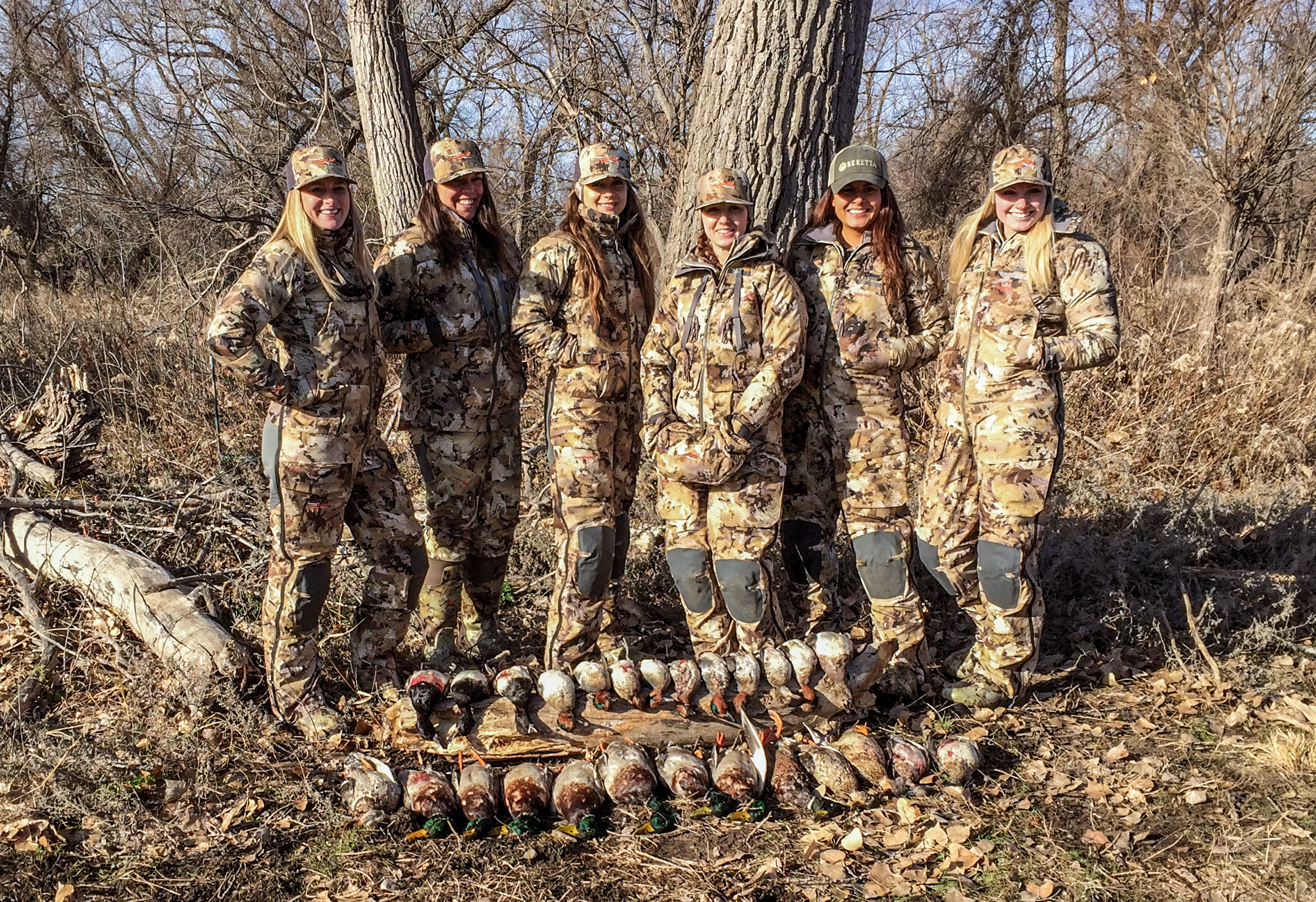 On more than one occasion, my social media feeds have been flooded with hateful comments, crude name-calling, and even death threats after hunting stories I penned went live.
While all hunters will inevitably face some sort of backlash or criticism, none of my male counterparts have encountered the same level of vitriol that's become the norm for female hunters. So why the stigma?
While we can't necessarily open closed minds, we can take a few steps to gain respect and prevent fueling the fire against female hunters
A Natural Inclination
While overall hunting numbers have dipped in recent decades, female participation has consistently held steady or increased throughout that same period – particularly in bowhunting.
But this trend is nothing new. Archaeologists recently discovered proof of prehistoric female hunters and now estimate women comprised 30-50% of big-game hunters thousands of years ago. While reasons for hunting lean more toward sourcing meat and finding community for women than for men, we have no lack of innate prowess or primal instinct.
Rubbing the Wrong Way
From Kendall Jones tagging a lion to Eva Shockey bagging a bear, most of the hunters who've sparked international outrage have been women taking dangerous big game. But the same critics who call for killing these women's pets in response are silent when big, burly men take down Bambi.
Women holding their own in a traditionally male-dominated sport tends to ruffle some feathers and shatter the stereotype of gentle females as the latter only in a hunter-gatherer scenario.
What's even more alarming, though, is much of the derision for female hunters comes from within our own ranks – and some is even self-induced. The good ol' boys mentality and a handful of Insta huntress influencers have truly made earning a seat at the outdoors table an uphill battle for the rest of us.
What's a Girl to Do?
While we can't necessarily open closed minds, we can take a few steps to gain respect and prevent fueling the fire against female hunters in particular – rather than just accepting the role of victim.
As faces of hunting and trailblazers for the next generation, we have a responsibility to show game animals respect and distance ourselves from the distasteful sexualization of those just doing it from the 'gram. We can drown out the negative noise by being a voice for conservation and ethical, fair-chase pursuit.
Let's keep it classy, ladies.
Hawke Endurance 8x32

Binoculars

Endurance models benefit from our System H5 optics. ED glass is utilised to reduce colour fringing. The Fully Multi-Coated lenses provide high resolution images which ensure no details are lost when viewing at distances down to 1m.

Find Out More

Hawke Reflex Sight 'Wide View'

Red Dot

Ideal For Pistols, ARs And Hunting Rifles. 25 Layer Fully Multi-Coated (FMC) Lens. 3 MOA Red Dot. 8 Levels Of Brightness. Fixed Focus 9m / 10yds. Weaver Rail. The Sight Will Enter Standby Mode If No Movement Is Detected For 5 Minutes.

Find Out More
---
Emily Kantner
Outdoor Writer

Visit Hawke Life "In the Field" for more people using Hawke products 'in the field'.