Your Quick Guide to Hunting with Drones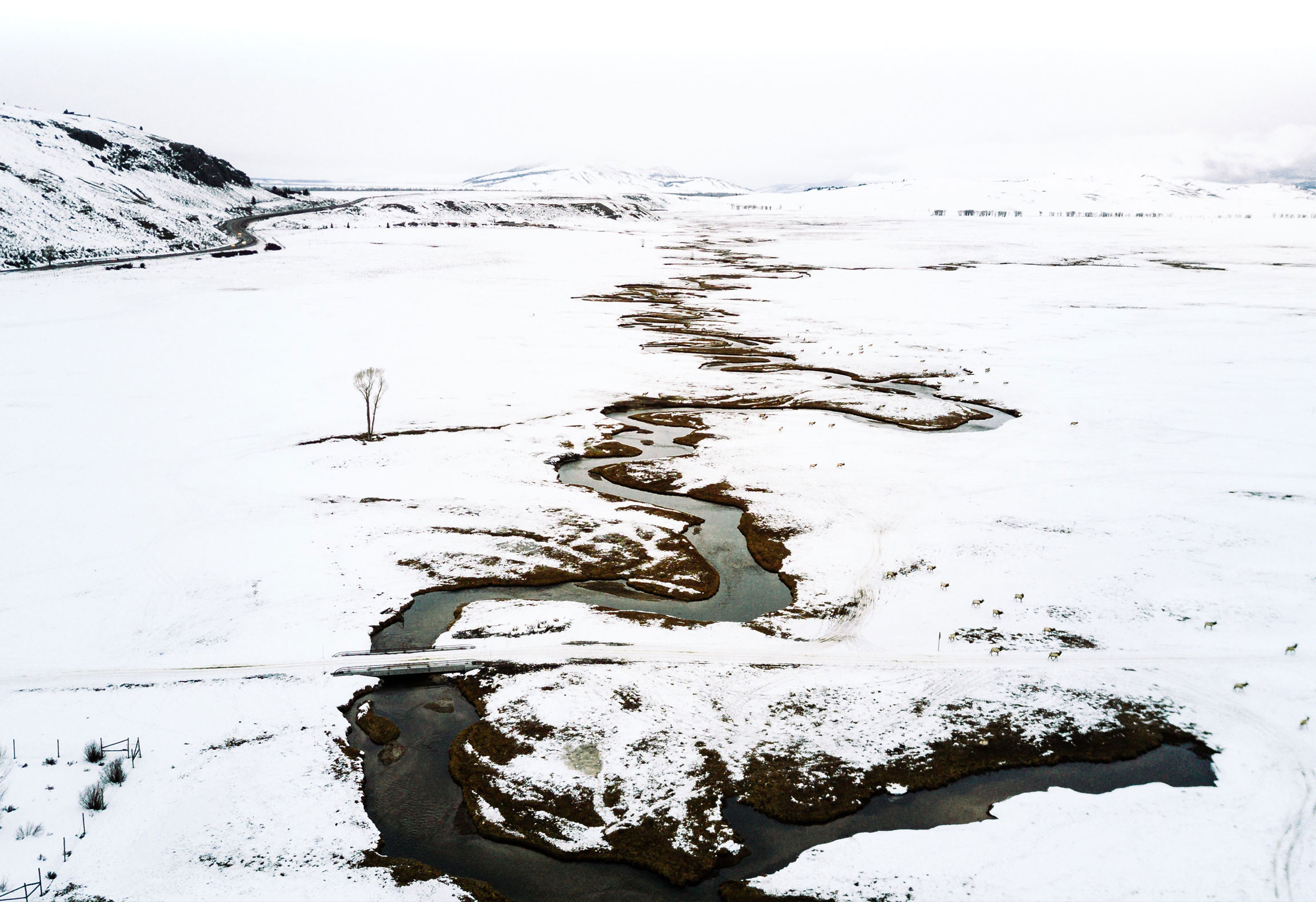 Photo by Nitish Meena on Unsplash
While drones can be beneficial when hunting, some laws forbid the use of drones.
Fishing drones are not a problem to use since no laws exclude you from using them to catch fish. Undeniably, aerial drone videography has become a thing but using drones for deer scouting and hunting is a different story.
When it comes to the effect of drones on big game, people have varying opinions
While guided hunts are recommended, hunting game from a helicopter or any other aircraft is prohibited—you can get fined a minimum of $2,500. However, the law allows the use of drones to spot hunting game. Since drones are also considered aircraft, this law applies to them as well.
The use of UAVs (unmanned aerial vehicles) to scout and hunt deer and other game is banned in many states like Alaska, Colorado, and Montana. Some states have not banned the use of drones, but they prohibit hunting the same day you are flying the drone to scout wildlife. However, states like Florida have not banned the use of drones.
The Ethical Dilemma
While some hunters support the use of drones in sports hunting, some hunters are against it. Hunters who are against it are concerned that allowing the use of drones can disrupt the natural fair chase. They also believe that the use of drones to spot game can remove the actual skill needed for hunting.
Some hunters are also concerned that drones will flush out big games and create easier targets. These arguments have been used since the start of drone use for hunting. Despite the arguments, there is little evidence that proves that drones can help catch big game.
While many hunters don't find the use of drones acceptable, some support the use of drones to get a bird's eye view of the hunting area. There is also the concern that the sound of drones might scare games and other wildlife away. Small games tend to be skittish with drones and tend to run away.
When it comes to the effect of drones on big game, people have varying opinions. Like many photos and videos posted online, big game either ignore drones or are curious about them.
Rules to Observe When Hunting With Drones
Every day, people find new uses for drones, so they are likely here to stay. Nowadays, drones are typically used for photography, videography, and surveillance. Another use case of drones is for scouting out hunting spots.
Using drones to scout out hunting spots is a controversial topic in the hunting world, with some promoting the use of drones while others consider them unethical. Some also believe the use of drones violates the sanctity of hunting and should be outlawed. Others, on the other hand, see drones as nothing more than trail cams.
The use of drones for hunting is still in its early stage. Below are three rules to abide by when you use drones for hunting:
Rule 1: No Same Day Hunting
Alaska's law requires hunters to wait for 24 hours after flying the drone before they can hunt. That said, if you want to use a drone for scouting, you need to wait for 24 hours before you hunt in the area. This can help ensure hunters won't track an elk or deer with a drone and move in.
Rule 2: No Using of Drones When Hunters are in the Field.
The use of drones, while other hunters are in the field is not allowed as it will notify hunters about the game's location. Many hunters think this is an abuse of technology and is not ethical hunting.
Rule 3: Don't Harass the Animals with Drones.
One classic example of unethical hunting is using drones to swoop in and spook deers or their neighbors. Drones should not be used for hounding as it takes the sport out of hunting and is considered unethical. If you have done push or drive hunts, you can attest there's a clear difference between people pushing deers around versus a drone.
Final Thoughts
While drones have a place in the world of hunting, it is also evident that they are not fully accepted yet. If you are considering using drones for hunting, ensure you know all there is about it, so you don't end up violating any laws.
Hawke Endurance 30 WA SF 6-24x50

Riflescope

Designed for all hunting disciplines - from varmint to big game. All models feature Hawke's new H5 optics which boasts a stunning 24° ultra-wide field of view with generous 100mm eye relief. Exposed, Locking Turrets. Side Focus. Ultra-Wide Angle 24° FOV. High Volume Eyebox. 100mm Eye Relief. Multi-LED High Intensity Reticle. High Grade, Low Dispersion Crown Glass. 18 Layer Fully Multi-Coated Lenses

Find Out More

Hawke Endurance 700 LRF

Laser Range Finder

Accurate distance measurement at the press of a button! OLED display. Modes: Distance, Horizontal Distance, Angle Compensation, Rain, Hunt. 6x Magnification And An Adjustable Dioptre. High Light Transmission With True Colour Optics. Wide Angle Optical System. Measure Distances Accurate To +/- 1 Metre/Yard.

Find Out More

Hawke Endurance ED 8x42

Binoculars

Stunning optics providing crisp, clear and bright images with enhanced light transmission. Endurance models benefit from our System H5 optics. ED glass is utilised to reduce colour fringing. The Fully Multi-Coated lenses provide high resolution images which ensure no details are lost when viewing at distances down to 2m.

Find Out More
---
Maren Mcreynolds
Content Marketing Director of BMO Hunts, a company that offers world-class guided hunts in New Mexico, Arizona, and South Dakota. When not working, she spends time swimming with her two kids and giving back to the community.
Black Mountain Outfitters Inc.