Airgun Hunting Essentials
---
Throughout the UK, outdoorsmen and women often head out into the country to hunt small game. After all, it is an important land management practice. Small game hunting with an airgun requires skill, knowledge and patience. Knowledge of what you're hunting is important but the critical thing is knowing your airgun hunting essentials.
---
Hawke Optics
---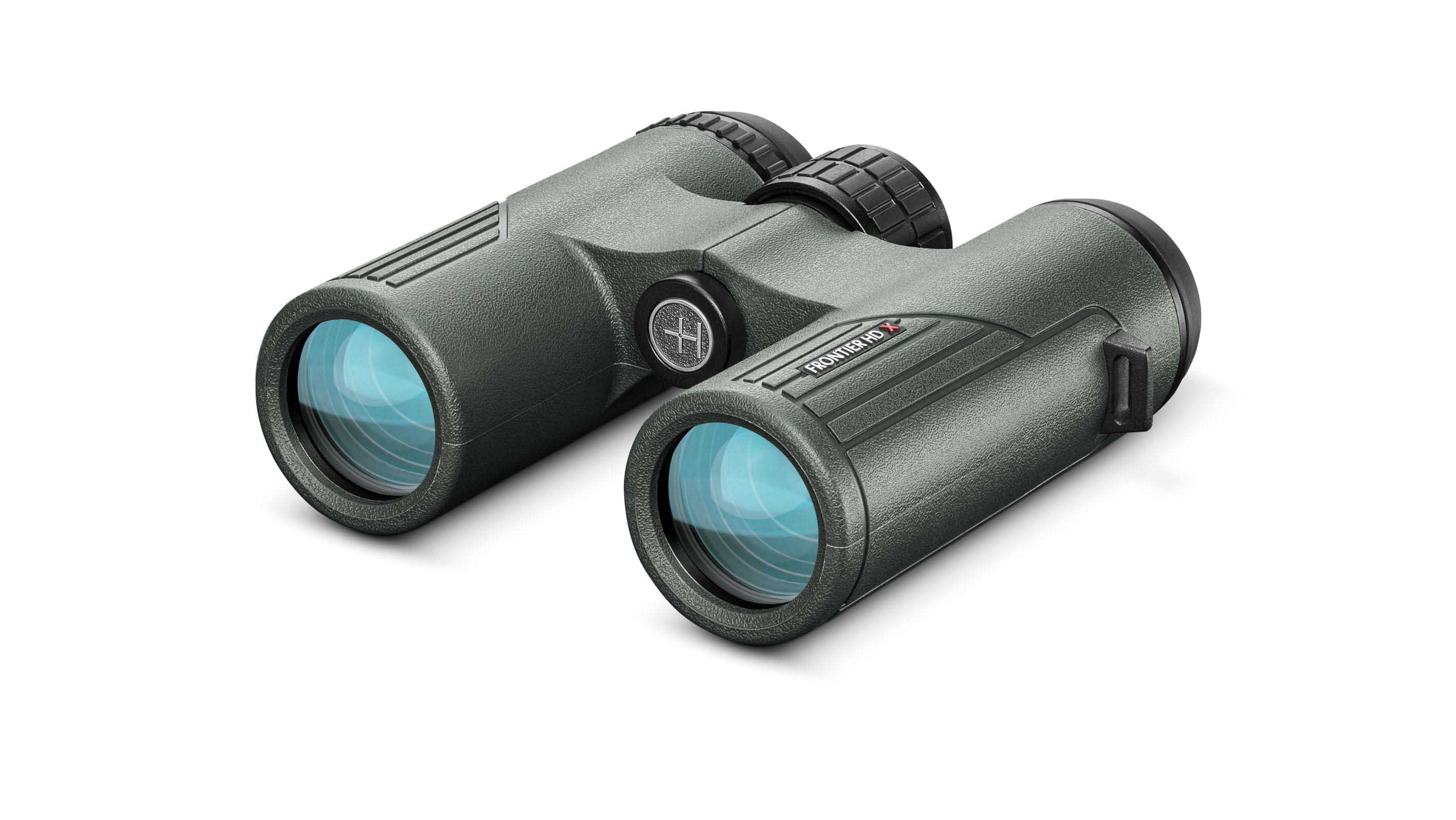 Hawke Frontier HDX 8×32 Binoculars
First out of the Air Arms gun bag is the Hawke Frontier HDX 8×32 binoculars. Lightweight and compact, these binoculars offer sharp images and increased light reflectivity. The Hawke Frontier binoculars have a wide-angle field of view, which is ideal for spotting small animals such as squirrels and pigeons amongst a dense woodland background. Find out more.
---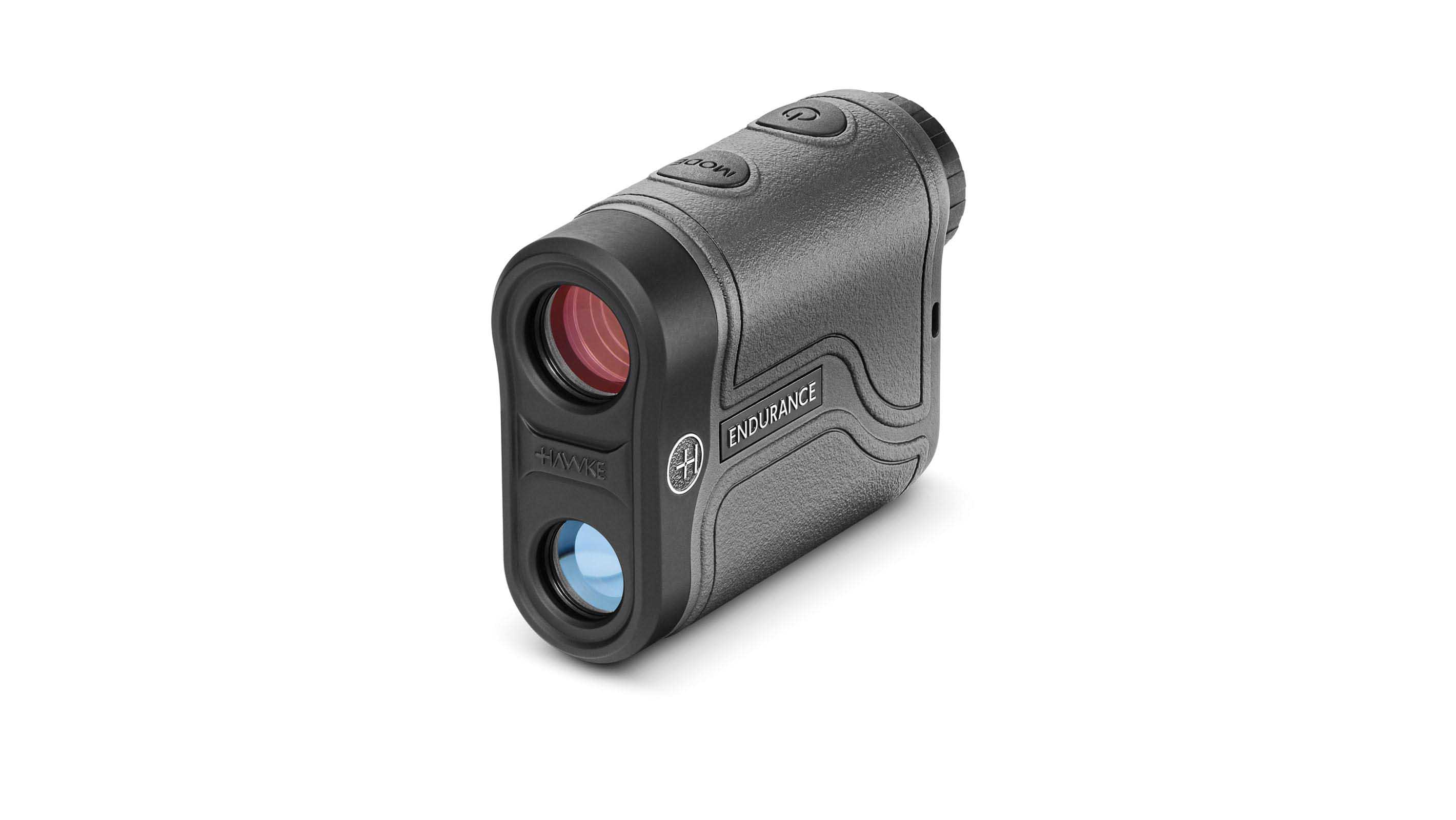 Hawke Laser Rangefinder
The Hawke Endurance LRF 1000 Laser Range Finder is an amazing piece of equipment, perfect for pest control outings. Able to go out up to 1000 yards in all light conditions and features a wide-angle optical system so that a large field of view is monitored. Find out more.
---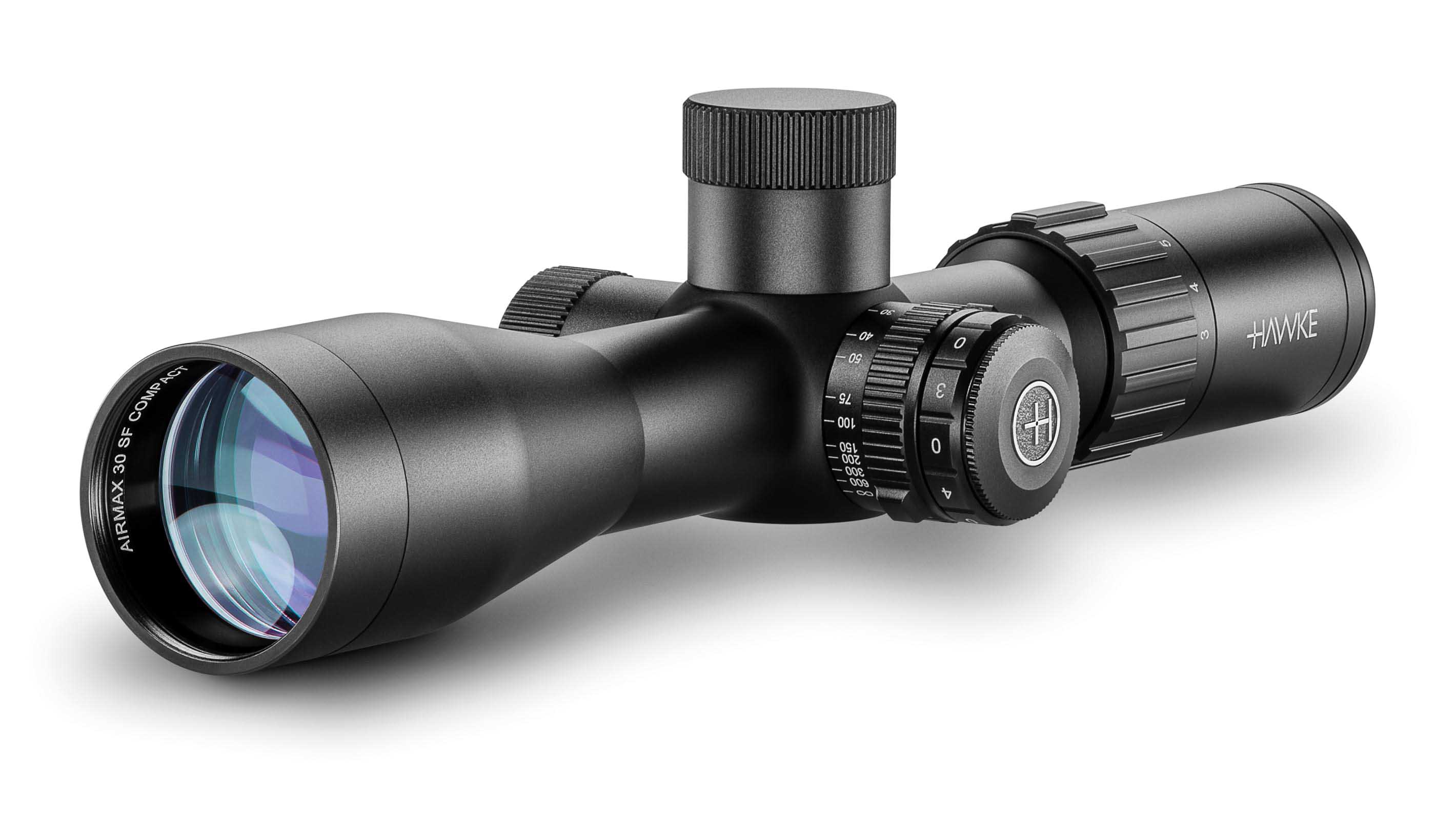 Hawke Airmax Compact 30 SF 3-12×40 Riflescope
Hawke Airmax Compact 30 SF 3-12×40. The compact scope has been specifically designed for bull-pup rifles and lightweight, manoeuvrable rifles. This robust scope is able to withstand challenging weather conditions, the 16 layer fully multi-coated optics allows for exceptional clarity. The wide-angle optical system is ideal for pest control shooting. Find out more.
Additional Airgun Essentials
---
Hunting Knife
A trusty Buck 110 Folding Knife. An essential hunting gear essential for generations. To help maintain the knifes sharpness, opt for a Blade Tech G2 Vivo Tool Sharpener in Realtree Blaze Orange.
---
Pellets
Next up are the Air Arms Diabolo Field pellets in .22 16 grains. Perfect for middle distance shooting from 20 – 50 yards, the Diabolo Field pellets have great terminal performance and fantastic accuracy. The pellets go along perfectly with Ian's air rifle of choice for airgun hunting, the Air Arms Galahad.
---
Airgun
Lightweight and manoeuvrable, the Air Arms Galahad airgun is ideally suited for any hunting environment, whether that is shooting vermin in or around farm buildings where you have little space or out in the woods where you'll be ducking in-between branches and bushes. The Galahad is Air Arms first bull-pup based rifle and quickly became an instant hit within the air rifle community.
---
Shooting Sticks
When out shooting you sometimes need that bit extra support, for this we use the Vanguard B62 Shooting Sticks. Suitable for all manners of shooting from deer stalking in the UK to big game hunting in Alaska, the Vanguard B62 Shooting Sticks are versatile to allow for a number of rifle/scopes combinations.
---
Thermal Imager
The final piece of technology whilst out airgun hunting is the Pulsar Helion XP50 Thermal Imager. When hunting small games in forest areas where it can be very challenging to locate your quarry, having a thermal imager is a very useful tool. The team have been using the Pulsar Helion XP50 Thermal Imager in hunting adventures for many years and it continues to perform perfectly each time.
---
Clothing
When hunting in the spring and summer seasons, we prefer lightweight breathable set of clothing, the Deerhunter Muflon Light in Realtree Edge. The outfit is perfect the perfect outfit for unpredictable weather in the UK. Realtree's Edge camouflage is the most advanced pattern they have ever made, it has extensive detail and depth in the design. This breaks up your outline and softens the edges, allowing you to blend into the environment seamlessly.
---
There you have it, our recommended airgun hunting essentials. Each item has been carefully considered for its use and benefits in the field. Find out more about essential hunting equipment with our Essential Deer Stalking Equipment article. Read our top eight tips for improving your airgun hunting
Learn more about
Hawke Life
| Like Hawke on
Facebook
| Follow Hawke on
Twitter
| Follow Hawke on
Instagram